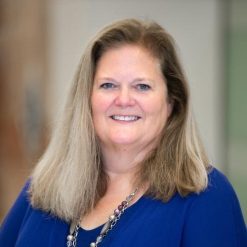 Mary Roby Sanders
Partner
MARY ROBY SANDERS is an AV Preeminent rated attorney who practices exclusively in the area of family law. She received her B.A. and J.D. degrees, with honors, from the University of Maryland.
She won the 2019 Beverly A. Groner Family Law Award, which recognizes an attorney or judge who has served the Maryland Legal Community through their dedication to the practice of family law and has exemplified the highest professional standards during a distinguished legal career. Additionally, she was presented with the prestigious J. Earle Plumhoff Award from the Baltimore County Bar Association in January 2012 for professionalism in the practice of law and has been named for the past three years as one of Newsweek's Best Lawyers in America. She is also a former member of the Judicial Nominating Commission for Baltimore County and a member of the Dissenter's Club.
Mary is a member of the Women's Bar Association, a former chair and current member of the Baltimore County Bench Bar Committee and the Family Law Committee of the Baltimore County Bar Association.
She is also a Fellow of the American Academy of Matrimonial Lawyers and past chair of the Family Law Section Council of the Maryland State Bar Association. Mary has been recognized as a Maryland Super Lawyer every year since 2007, a Top 100 Super Lawyer since 2014, and a Top 50 Women Super Lawyer since 2014. In 2023, Mary was also named as a Top 10 Super Lawyer. The Daily Record recently selected her as a 2021 Leadership in Law Honoree.
Mary was also interviewed for the 2020 documentary, "Erasing Family". The documentary discusses the U.S. divorce court system and how millions of parents are essentially erased from their children's lives after divorce and separation. Mary is featured three separate times in the film, which can be viewed here.
Email: MSanders@TNSFamilyLaw.com